We work most often with these current musicians and bands in Phuket.
 Acoustic Duo  Tony & Glenn
With hundreds of songs – from The Beatles to Led Zeppelin.     Click  Here For  a Sample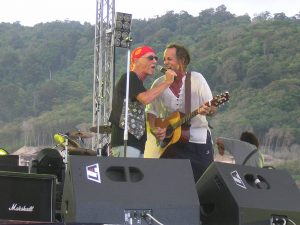 "Voodoo Daddy" Band"
Playing blues, rock and more for a cool "Party Band".  Check out some of their videos on youtube.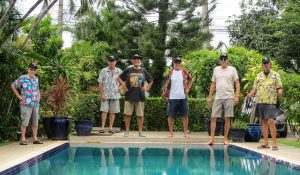 "Black 'n' Blue" Band
A very exciting band on the island, these guys hailing from different parts of the world can rock, play the blues, funk  and even have a few reggae dance tunes in their repertoire.  Check out their website, www.blacknblueband.com  or Facebook page for videos and more info.
Here's a Cool Video of one of "Black N Blue"  catchy tunes,
"Da Bomb"
Colin Hill
Colin "Illy" Hill has a full band or solo act and does it well.
.
.
We believe in good power amps to deliver the highest quality sound.
Our customers are pleasantly surprised at the great sound we get from our systems.
Let us make sure YOU have a great sound at your next venue.
 Sarah from Siam Weddings says:
Hi  Glenn & Rob,
What can I say! You were all AMAZING to work with and considering we have never worked together and your first job with me so logistically challenging, I am really really grateful and would like to thank you all from the bottom of my heart for making one of the best; if not best after party I have seen!